Multiphase Oil & Gas Co., Ltd. was established in 2000 by starting business from represent mechanical, instrument for Oil & Gas, Refinery, Petrochemical and Power Plant application. The company can provide packages that adhere to requirements of industry standards and customer specifications by combining engineering, design, management, production and services for the complete product range, from small packages to complete product solutions. With 20 years'experience and a growing reputation in the industry we can provide your designs with high quality workmanship and customer support. The company employs 50+ staff in 2 locations, our head office for sales and engineering is in Bangkok, and our 2,500 square meter production factory at Rayong. With our high quality standards and level of service our staff can meet your needs and the growing demands of the industry. We represent companies who are well known and preferred sources into the global market. Our team are trained to give update information, latest technology and our service support for our important customer. We aim to satisfy every customer in terms of quality products and services.
"NEVER COMPROMISE ON QUALITY OF PRODUCT AND SERVICES"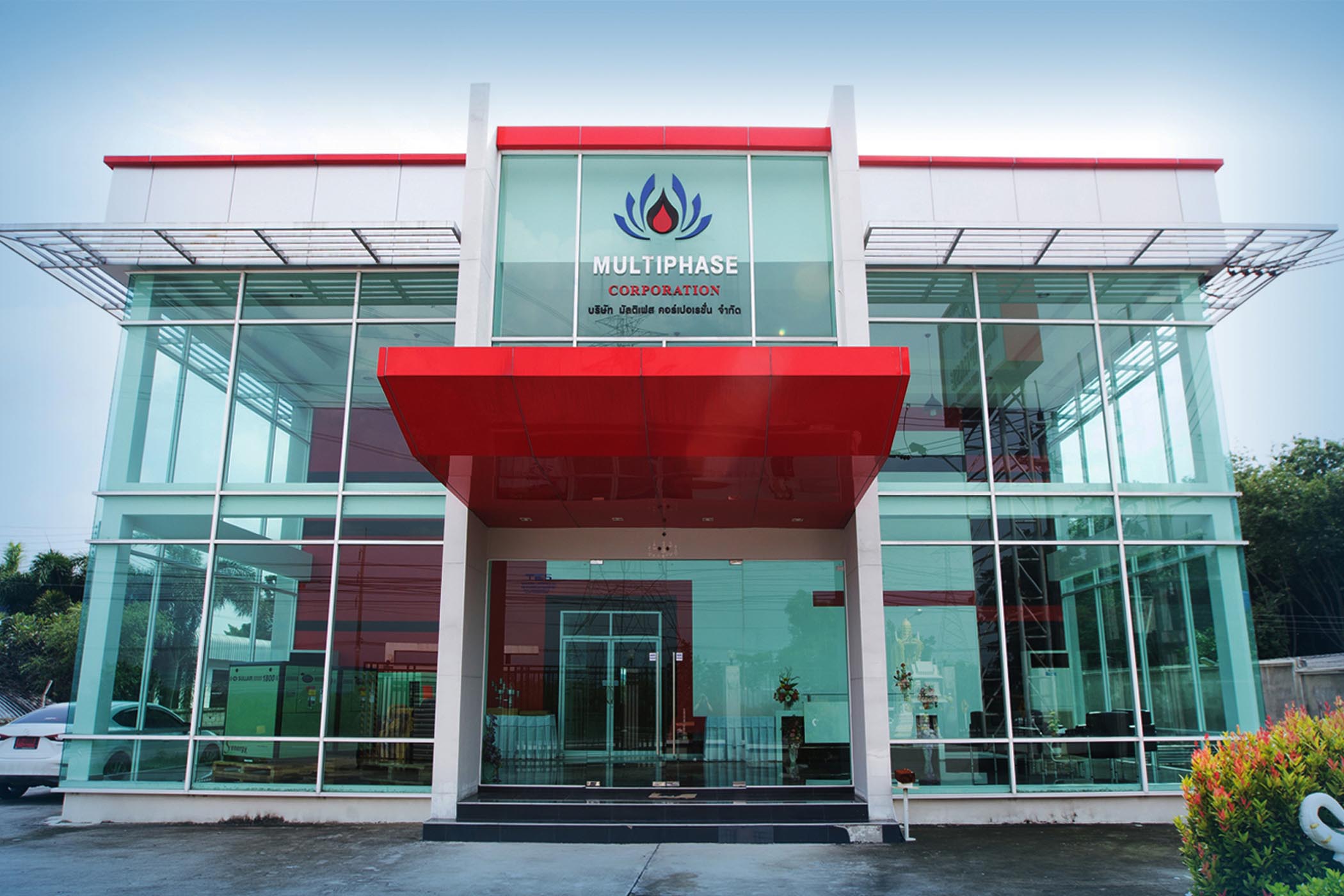 VISION & MISSION
>> To enhance quality of life by providing innovative and cost effective power solutions.
>> To provide power solutions of global standards by engaging the best of the in-house technical experts.
>> To ensure everything we do leads to a cleaner, healthier and safer environment.
>> To be the best-in-class Power-Solution provide.
>> To ensure that every customer is a happy customer of Multiphase Corporation by trying to exceed their expectations.
>> To continue partnering with our esteemed customers and suppliers to ensure our customers' success.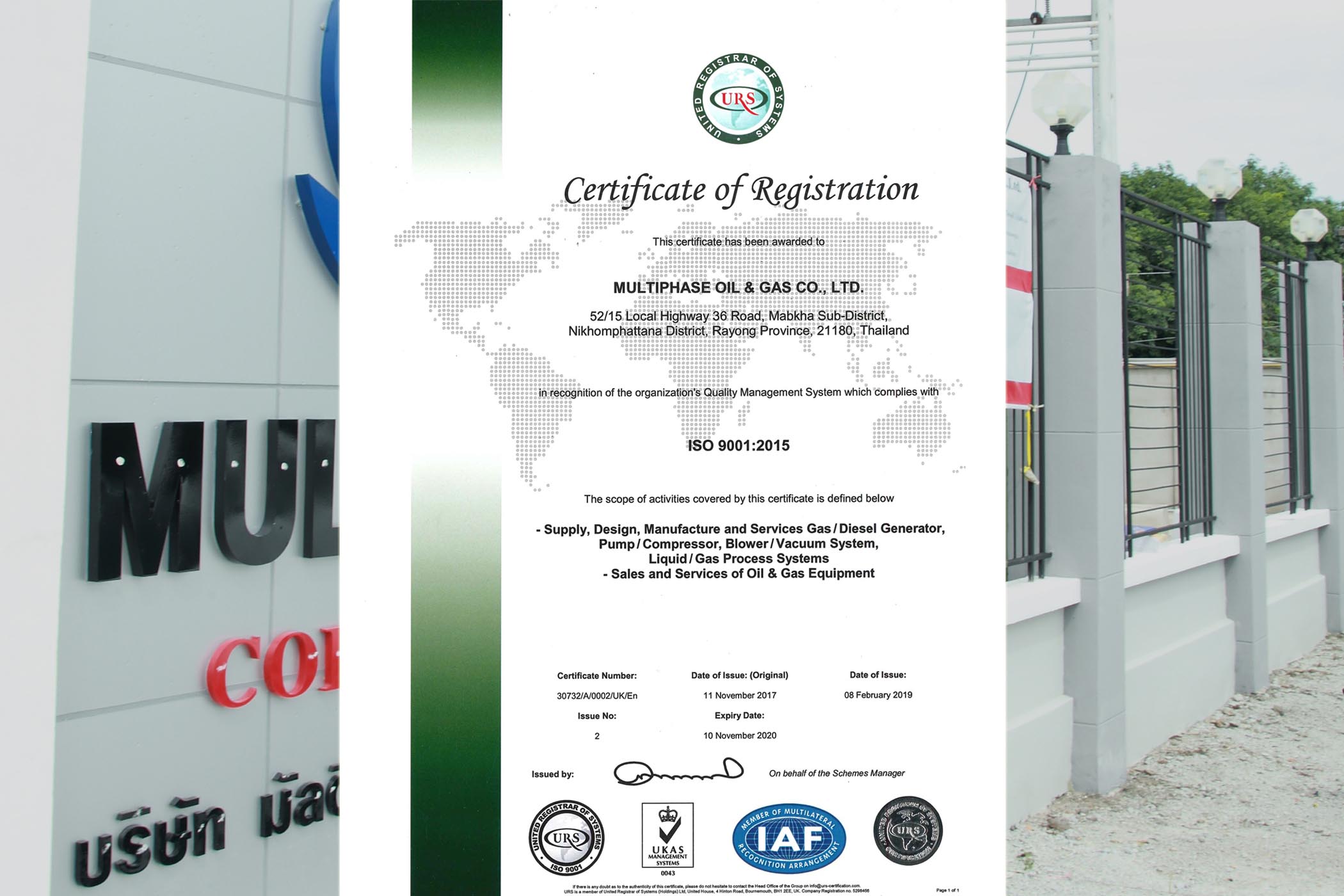 QUALITY MANAGEMENT
Multiphase Oil & Gas Co., Ltd. has been certified by United Registrar Of Systems Limited (Thailand) in recognition of the organization's Quality System which complies with ISO 9001 : 2015 (1st in 2013). Being certified, our customers can be confident about superior quality and standards. We are continuously improving our process and management systems to be the best in industry.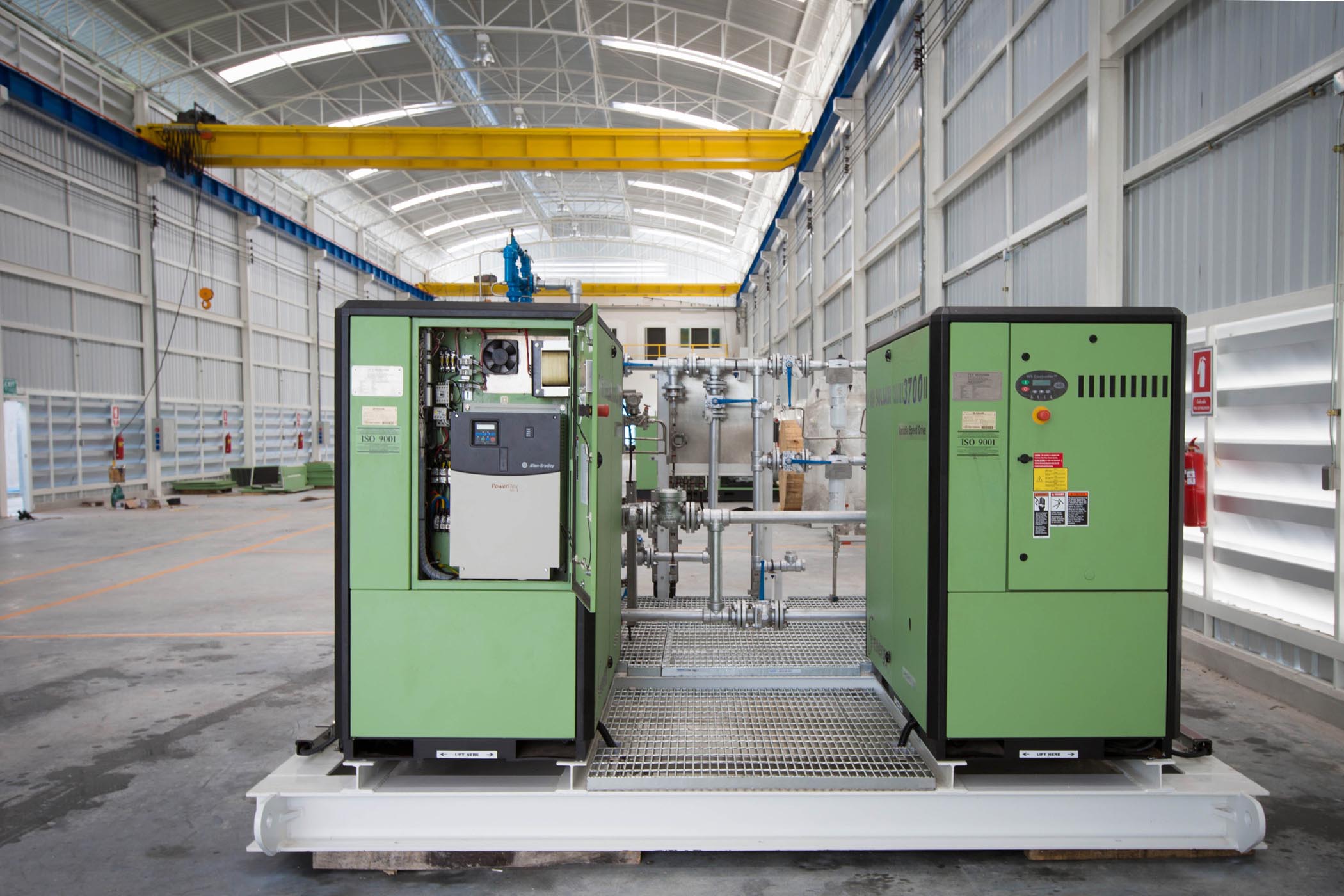 OUR WORKSHOP IN RAYONG
Our workshop in Rayong was set up in 2013 and expanse in 2019 with workspace of around 2,500 sqm. We have provided repair and overhaul services for all products supplied to customers such as service scope of machine manufacturing, control system processing, parts processing, assembly and testing.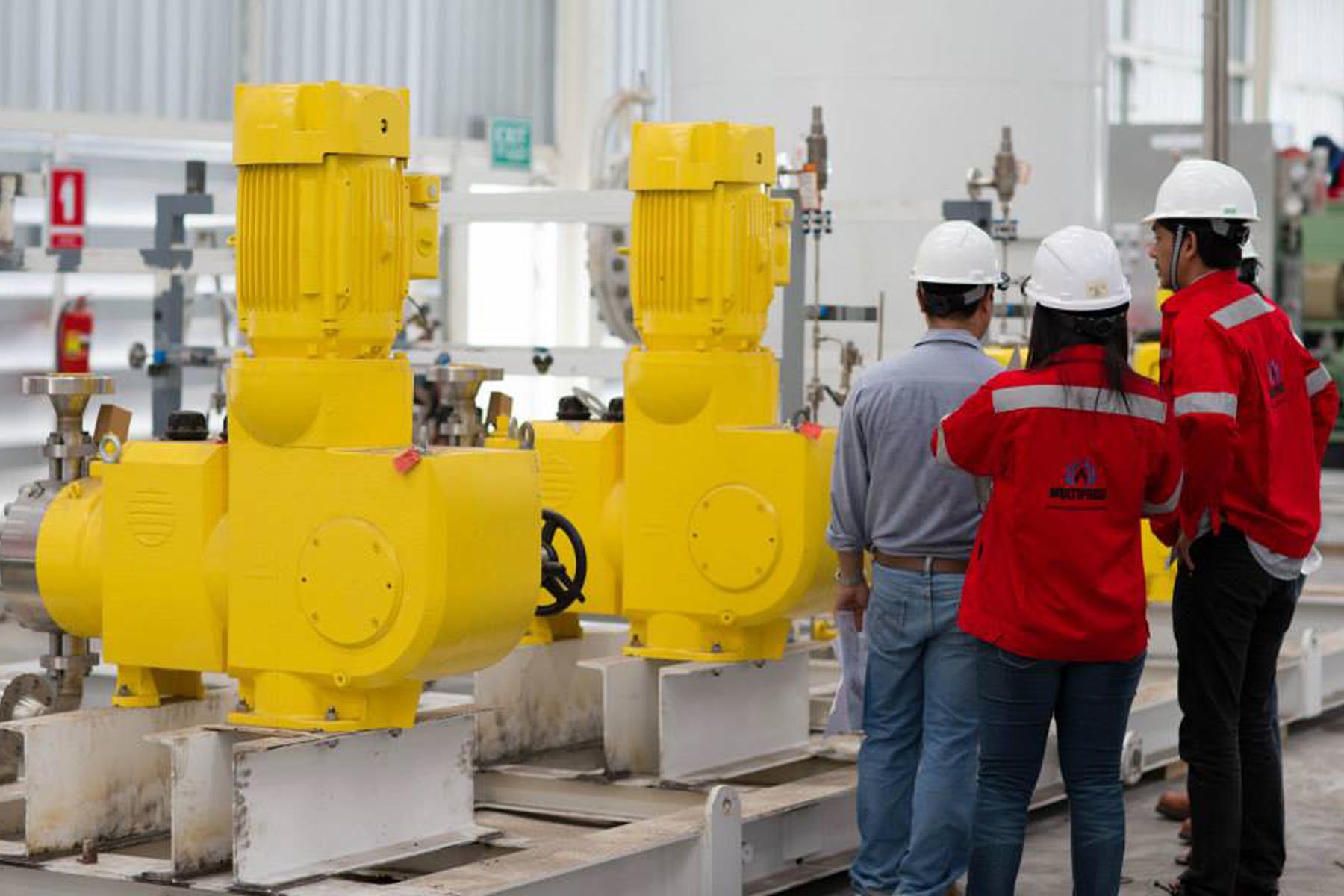 ENGINEERING OVERVIEW
With expertise of our instrument, mechanical, electrical and software engineers, Multiphase Oil & Gas Co., Ltd. is highly confident in both of quality and reliable in our engineering product. All design work is carried out in accordance with ISO 9001 certification. Using the latest CAD software, system design complies with the client's requirement and specification.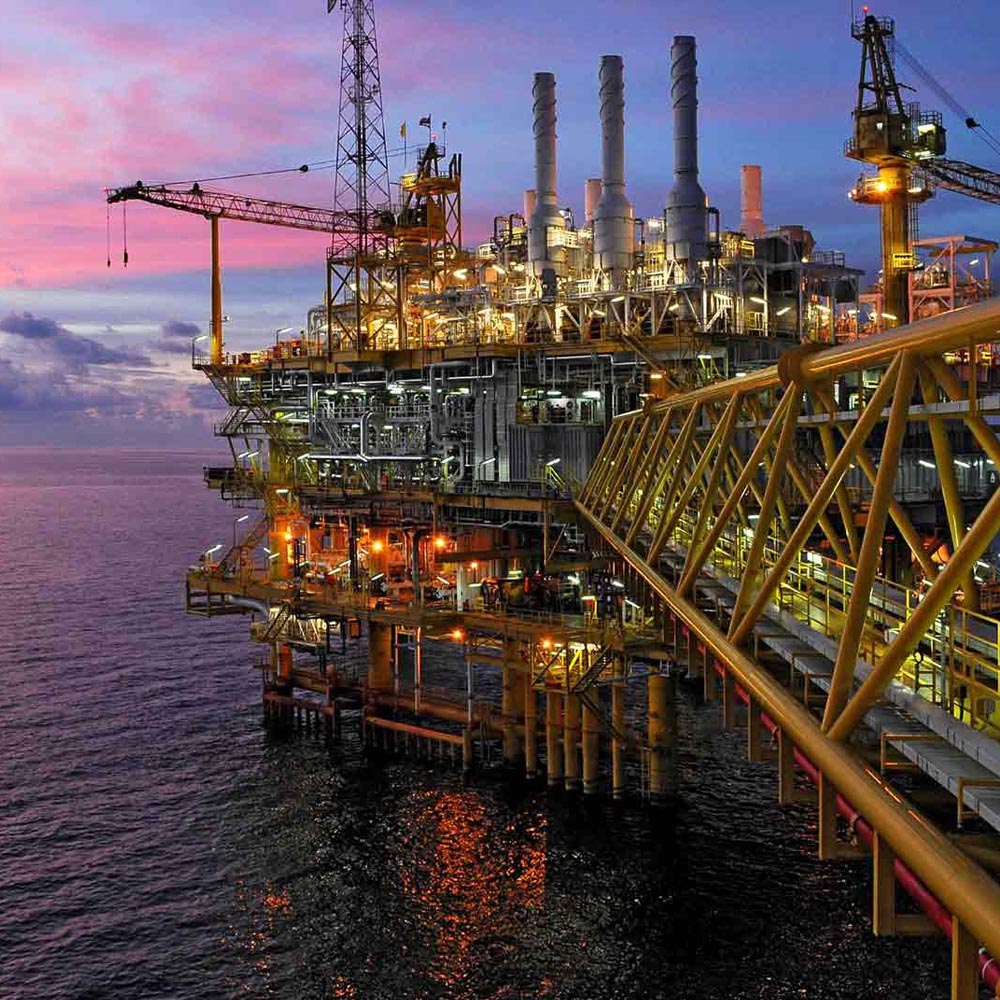 OIL AND GAS & OFFSHORE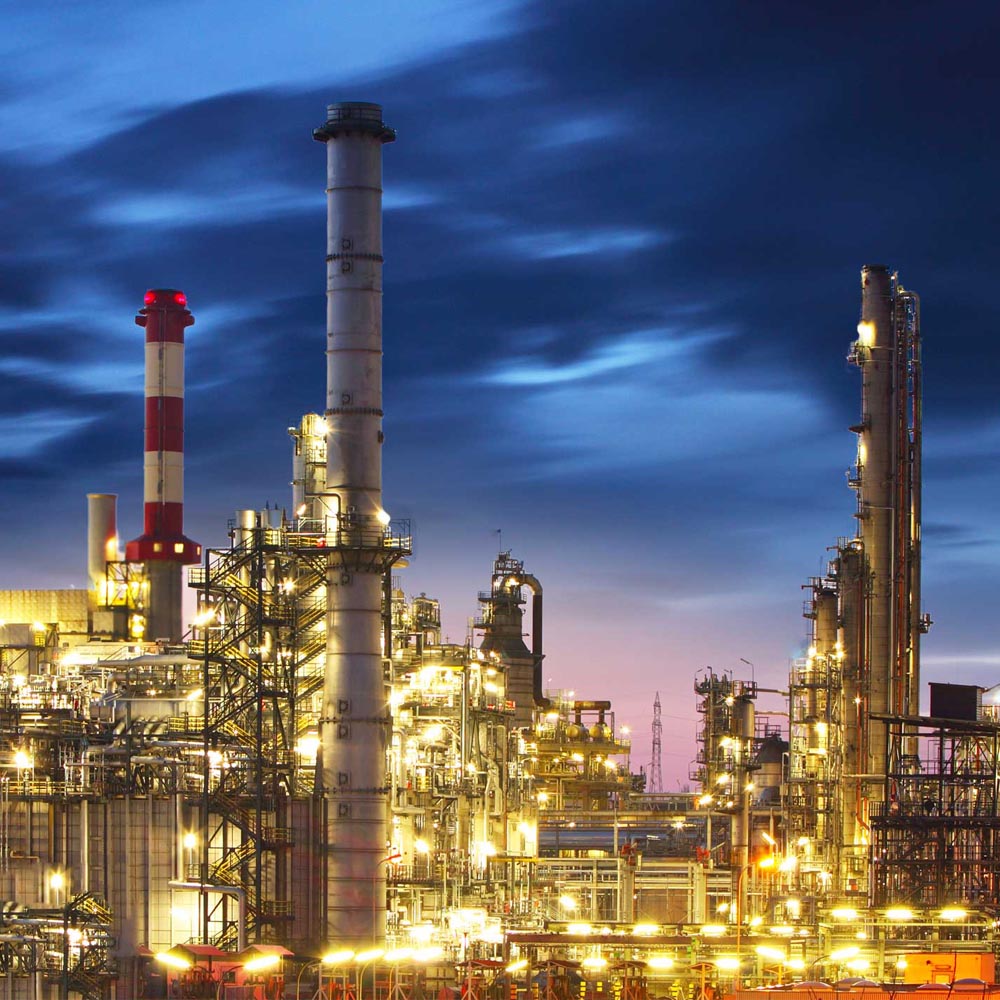 PETROCHEMICAL & REFINERY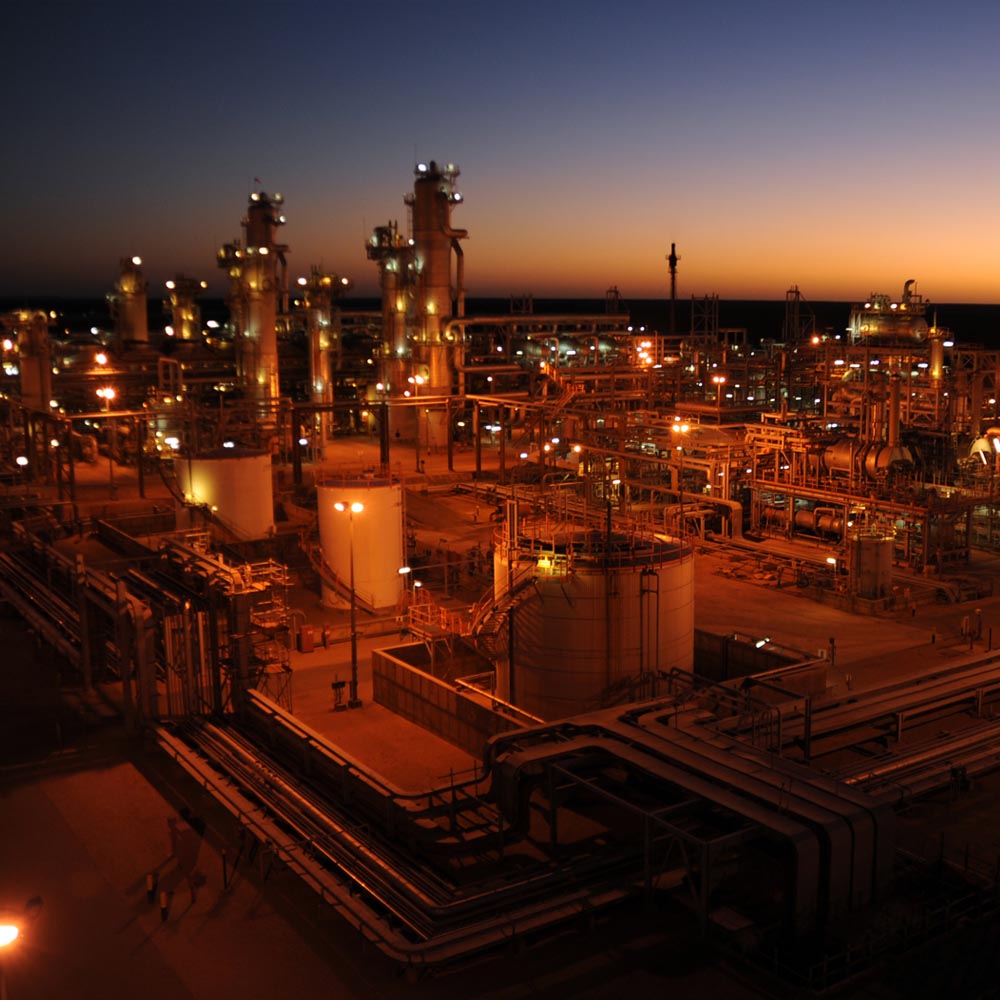 POWER PLANT
WE WELCOME OPPORTUNITIES TO CREATE AT ALL TIME NEW
AND BETTER PRODUCTS, SERVICES AND IDEAS.