CorrOcean Srl is the Italian subsidiary of Roxar ASA, its office is based in Rome, Italy and covers the following market areas: Italy, North Africa, Middle East, China, India and Pakistan. CorrOcean is a company specialized in the supply of corrosion monitoring instrumentation offering a complete range of products and services to the Oil and Gas industry, offshore as well as onshore. The company has acquired the reputation of being a market leader in its area of technology. Besides traditional and proven technology, the company is strongly engaged in the research and development of new technology aimed at safety and cost efficient solutions to existing problems. CorrOcean Srl is certified ISO 9001:2008.
HIGH PRESSURE INJECTION AND SAMPLING SYSTEM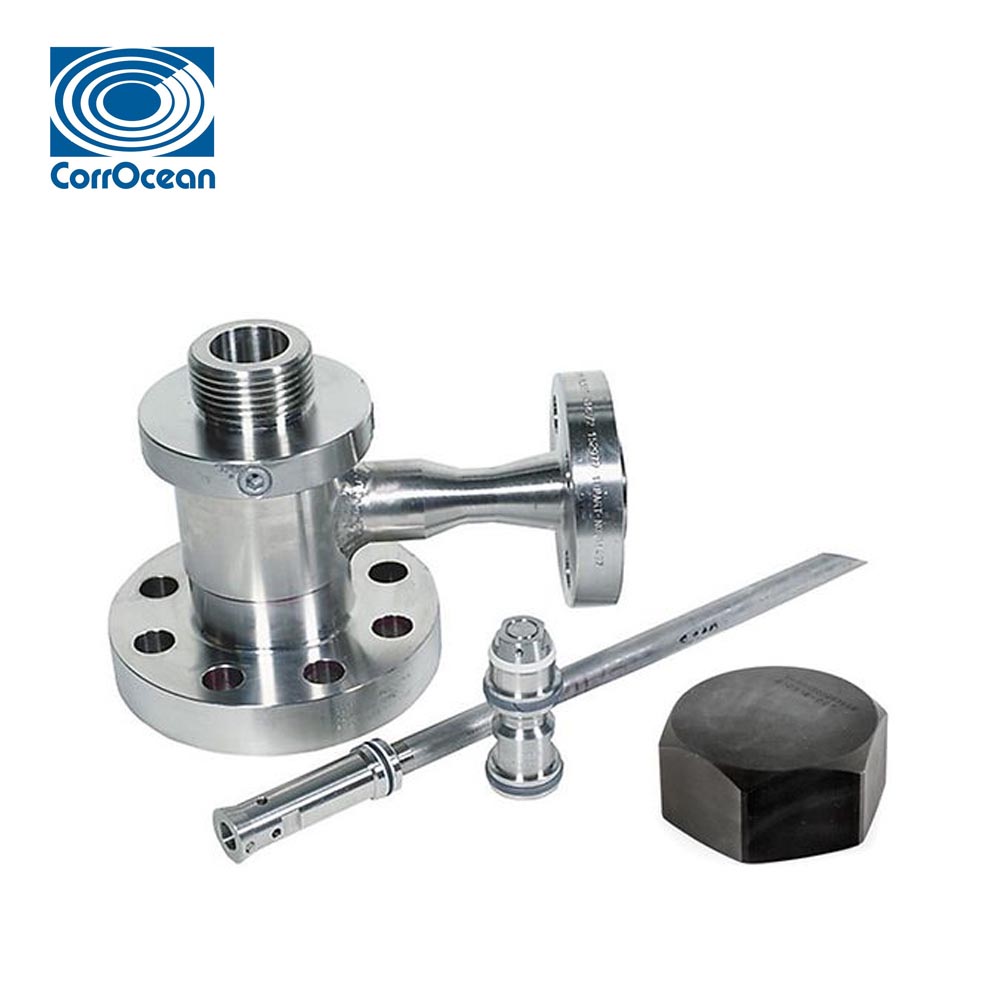 DESCRIPTION
Chemical Injection systems and sampling systems are essential to corrosion control and process optimization programs and are commonly used in the petroleum, chemical, and water treatment industries. The Roxar Injection and Sampling System is compatible with both mechanical and hydraulic access fitting systems. Emerson offers injection and sampling systems that can be combined alongside Roxar corrosion and erosion monitoring solutions to provide increased production performance, pipeline integrity and reduced costs.
FEATURES
>> Compatible with mechanical and hydraulic access system solutions
>> Range of quills and nozzles available
>> Improves and maintains flow assurance
DOWNLOAD DOCUMENT
HIGH PRESSURE HYDRAULIC ACCESS FITTINGS SYSTEM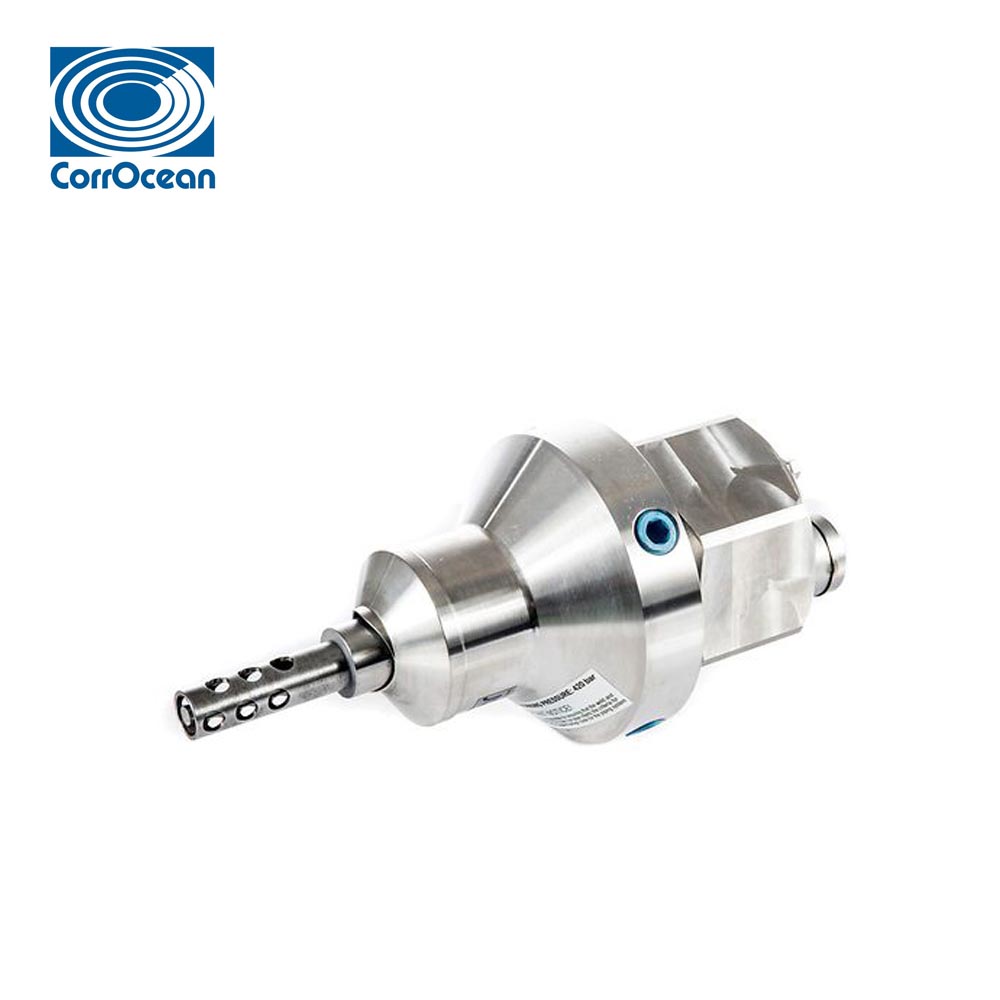 DESCRIPTION
Hydraulic Access Fittings System is designed for optimal safety in the installation of probes and coupons and for retrieval under full operational pressure using the Roxar Hydraulic Retrieval Tool. Adaptors are available for converting mechanical fittings to the hydraulic system. The system has no external parts and provides maximum flexibility in probe positioning and safe installations.
FEATURES
>> For use with Roxar Hydraulic Retrieval Tool, providing maximum operational safety (no external moving parts)
>> For use with Roxar Hydraulic Retrieval Tool, providing shortest operational clearance requirement and flexibility for probe positioning
>> No threads between plug and fitting, galling problems avoided
>> Option to upgrade mechanical system to hydraulic for added safety, using hydraulic adaptors
>> System comprises hollow/solid plugs, access fittings, materials and pressure ratings, and range of covers.
DOWNLOAD DOCUMENT
RETRIEVABLE WEIGHT LOSS COUPONS AND HOLDERS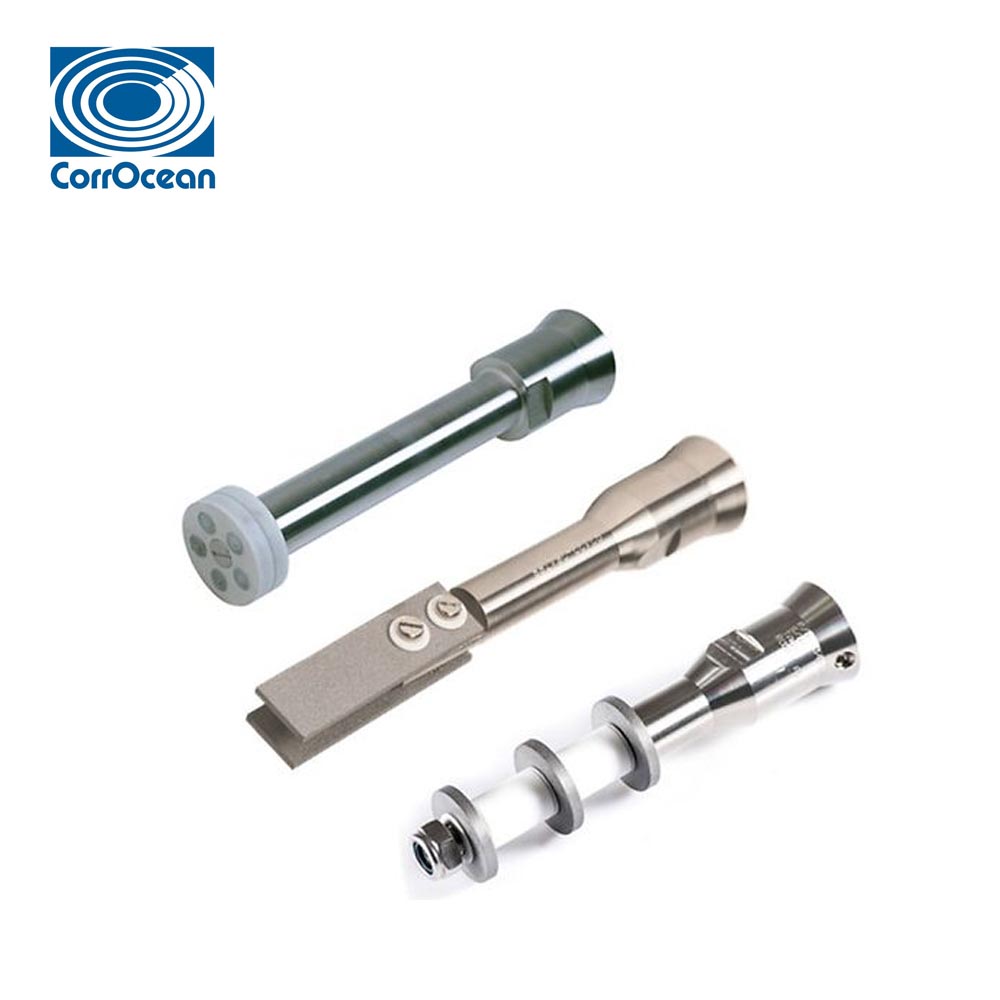 DESCRIPTION
Retrievable Weight Loss Coupons and Holders are installed in hydraulic or mechanical access fitting systems in high pressure pipelines. Roxar Weight Loss Coupons correlate the corrosion rates on pipe walls by measuring the weight of the elements exposed to corrosion over a given period. Additionally, the effects of pitting, scaling, deposits, or bacteria can also be analyzed to effectively combat the dangers of corrosion.
FEATURES
>> Simple method, no investments in field instruments required
>> Simple technology, easy to understand
>> Additonal information about corrosion type, deposits and bacteria is available, please contact us for more information.
>> Common back-up method for online corrosion monitoring
>> A wide range of coupon designs and shapes are available
>> Coupons can be used to quantify pitting rate (localized corrosion)
DOWNLOAD DOCUMENT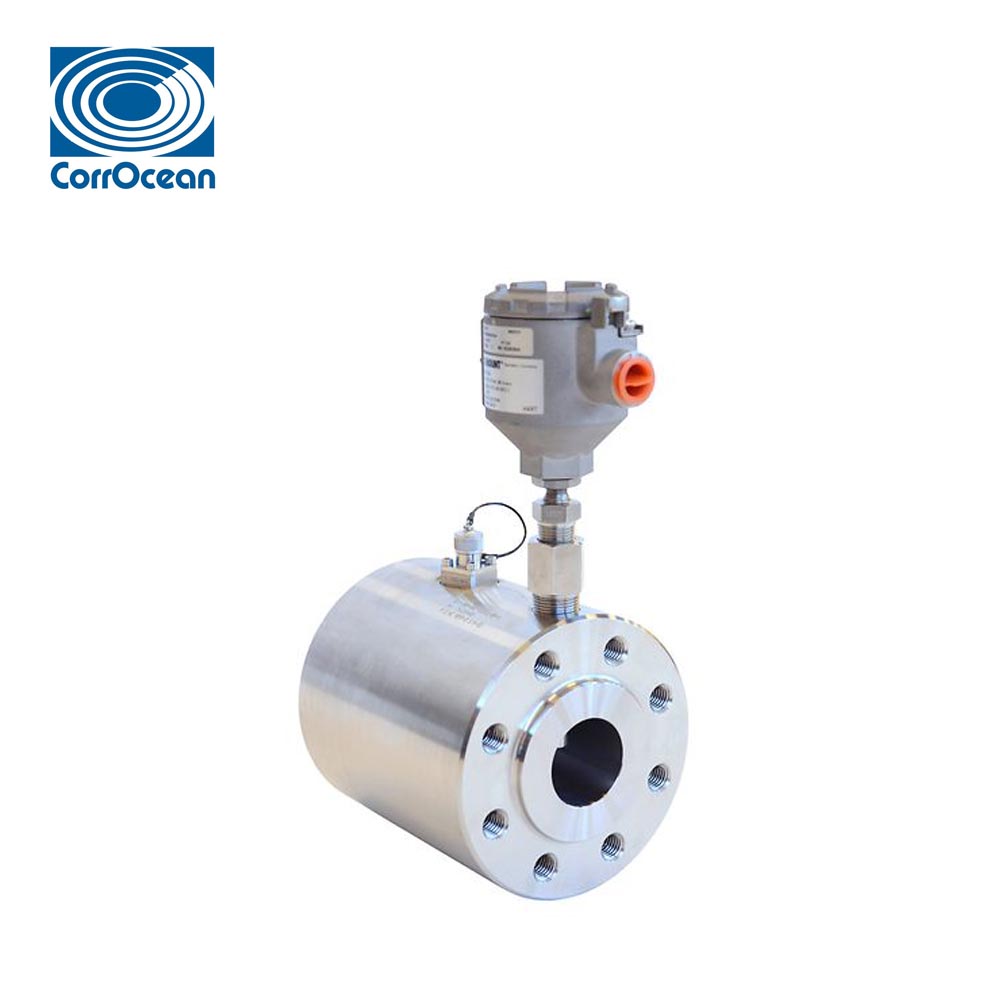 DESCRIPTION
Inline, field–mounted Roxar Watercut Meters use sensitive, microwave–resonance technology to accurately measure the permittivity of oil/water mixtures in real– time. The full–bore meters improve wellhead efficiencies, separation processes, custody transfers and fiscal reporting, and can be easily adjusted for salinity and changing dry–oil densities.
FEATURES
>> Accurately measure the permittivity of oil/water mixtures with patented microwave-resonance technology
>> Automatically compensate for the salt content in the water fraction with an AutoSalinity function
>> Compensate for changes in fluid density in real time with an AutoZero feature
>> Achieve a robust and stable measurement principle with a full-bore, inline solution
>> Cover a high range of flow conditions – salinity, density, temperature, etc.
DOWNLOAD DOCUMENT
FSM LOG AREA CORROSION MONITOR™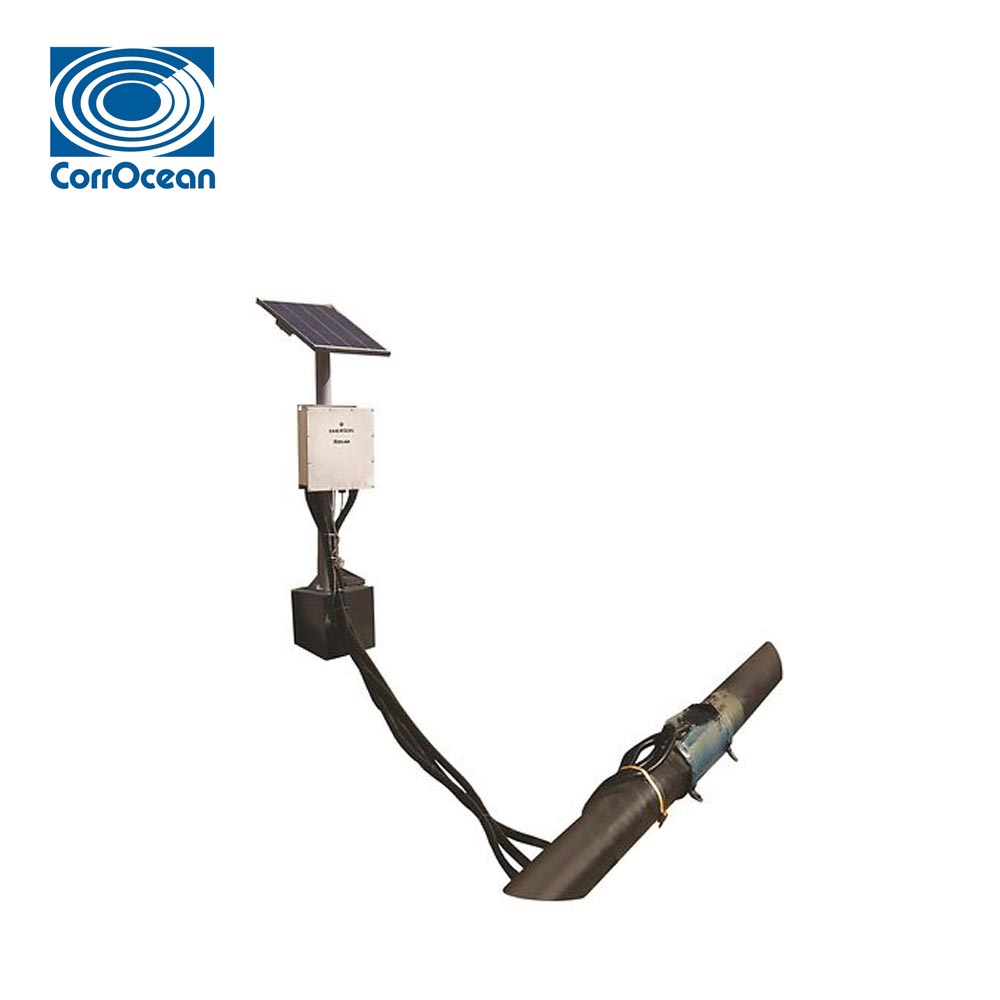 DESCRIPTION
FSM Log Area Corrosion Monitor is a non-intrusive solution that can permanently track general and localized metal loss over a pre-defined surfaces in steel pipes, bends and vessels up to 500°C (932°F). Due to its monitoring characteristics, Roxar FSM Log is widely used in process piping and line pipes in downstream, midstream and upstream applications for asset integrity management activities and risk based inspection optimization.
FEATURES
>> Non-intrusive and fast deployment without stopping the process
>> Temperature rating up to 500°C (932°F), suitable for use at critical locations (e.g. in refineries)
>> Measures a continous area, providing unmatched localized metal loss monitoring capabilities
>> Direct installation on pipelines, access to critical spots on bottom of underground pipelines
DOWNLOAD DOCUMENT
RETRACABLE LINEAR POLARIZATION RESISTANCE PROBES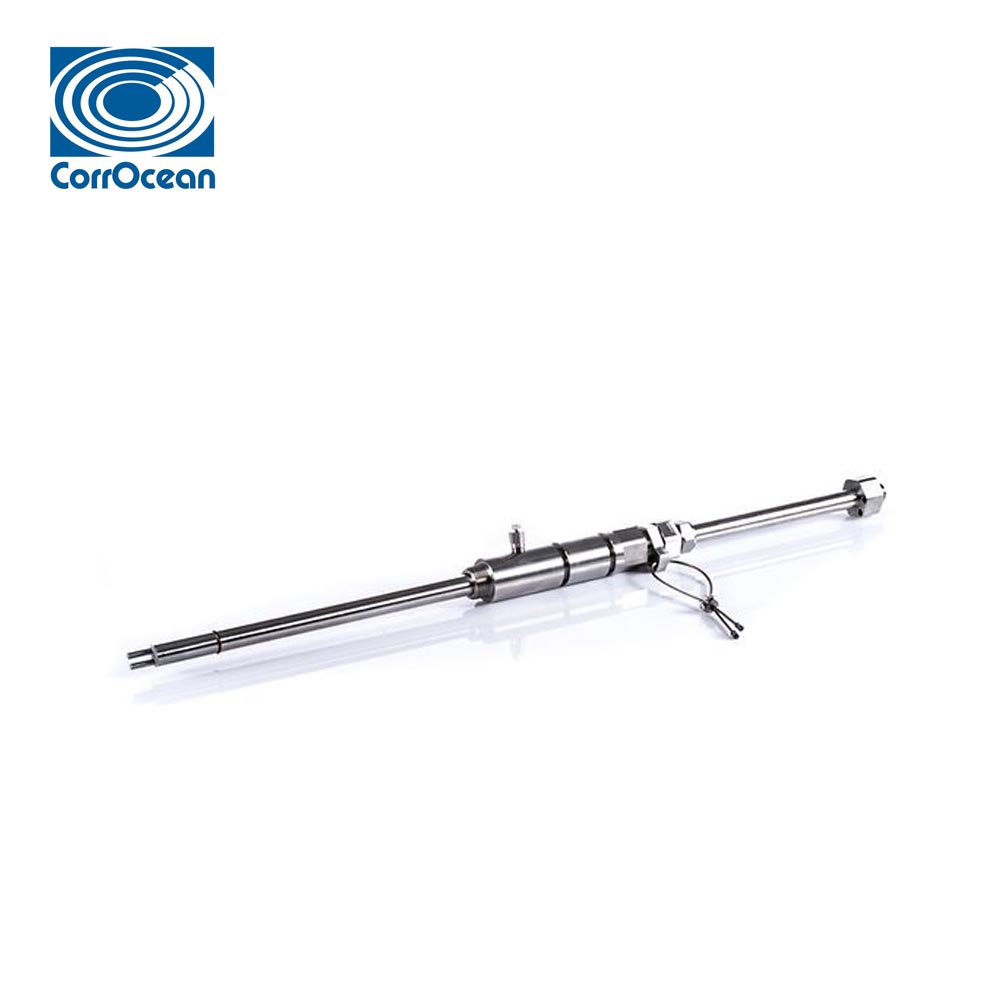 DESCRIPTION
Retractable Linear Polarization Resistance (LPR) Probe is designed for installation at traditional retractable access fittings and can be replaced under operational process pressure. The corrosion rate calculation is based on measuring the current response to a small polarization (10 – 20 mV) to a steel electrode's corrosion potential. The instant response also makes the LPR Probe suitable for fast detection of oxygen ingress into systems that are assumed to be oxygen free, such as water injection systems to sustain pipeline and asset integrity.
FEATURES
>> Immediate information on corrosion rates when used in (conductive) water systems
>> Easy installation and replacement using the Roxar Retractor Tool
>> LPR Probe measurements are easy to understand and relate to
>> Controlled quality products from vendor following strict quality control and specification compliance
DOWNLOAD DOCUMENT