We have been supplying high pressure air compressors to critical industrial applications for 120 years. Originally operating from the Ranelagh Road factory in Ipswich, Reavell are proud to have played an integral role in the modernisation of the City of London – with backup generator starting compressors providing the backbone of the London Stock Exchange and the Bank of England, and train braking air compressors delivering extreme reliability on the revolutionary London Underground. Today Reavell is a truly global company. Our high pressure compressors are specified anywhere where reliability really matters. Air compressors for emergency flood control pumping systems protect homes and businesses in the USA; hydrogen compressors for turbine cooling and air boosters support large scale metal manufacture in China; and turbine control and air blast switch gear compressors support renewable energy applications in every corner of the globe.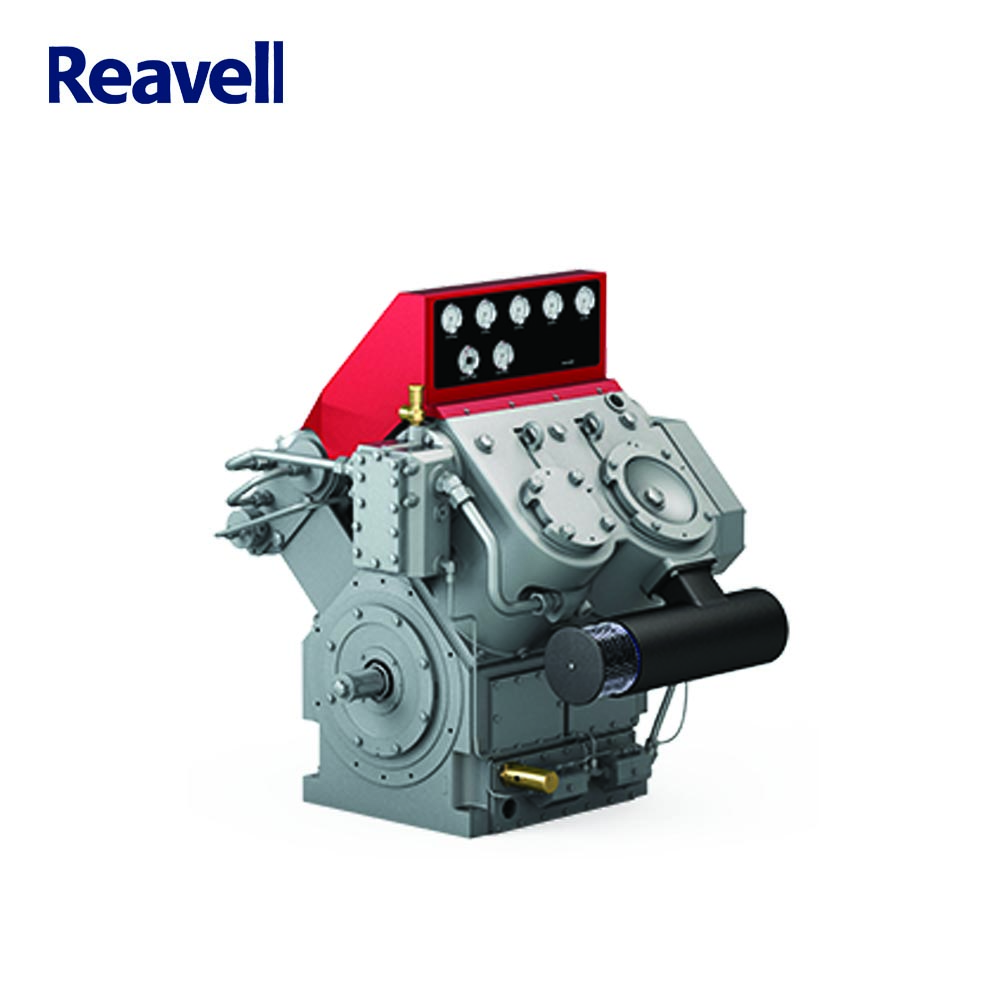 REAVELL 5437 COMPRESSORS
The Reavell 5437 high pressure compressor offers performance flexibility, reliability and ease of maintenance. Shown here configured as a belt drive – exactly matching flow rate to customer request, and with an air blast radiator – offering water cooled performance and reliability without the need for an external cooling water system. This configured package offers durability where it matters most.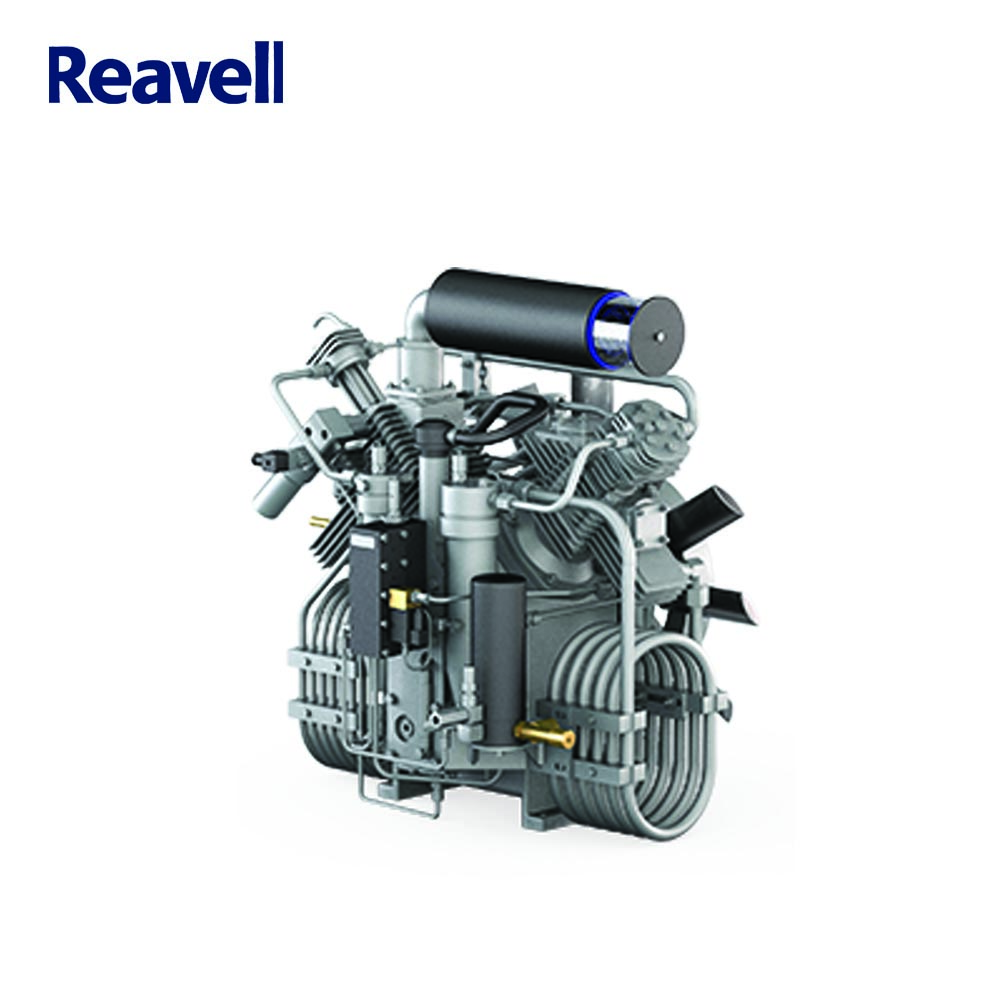 REAVELL 5409 COMPRESSORS
The 5409 is the largest air cooled Reavell high pressure compressor. Offering market leading performance density, with the ability to run with an elevated inlet pressure of up to 1 barg or configured as a booster. With options to run on a wide range of gases including air, nitrogen, biogas, and helium, the 5409 offers the reliability you would expect from Reavell with the ease of installation of an air cooled machine.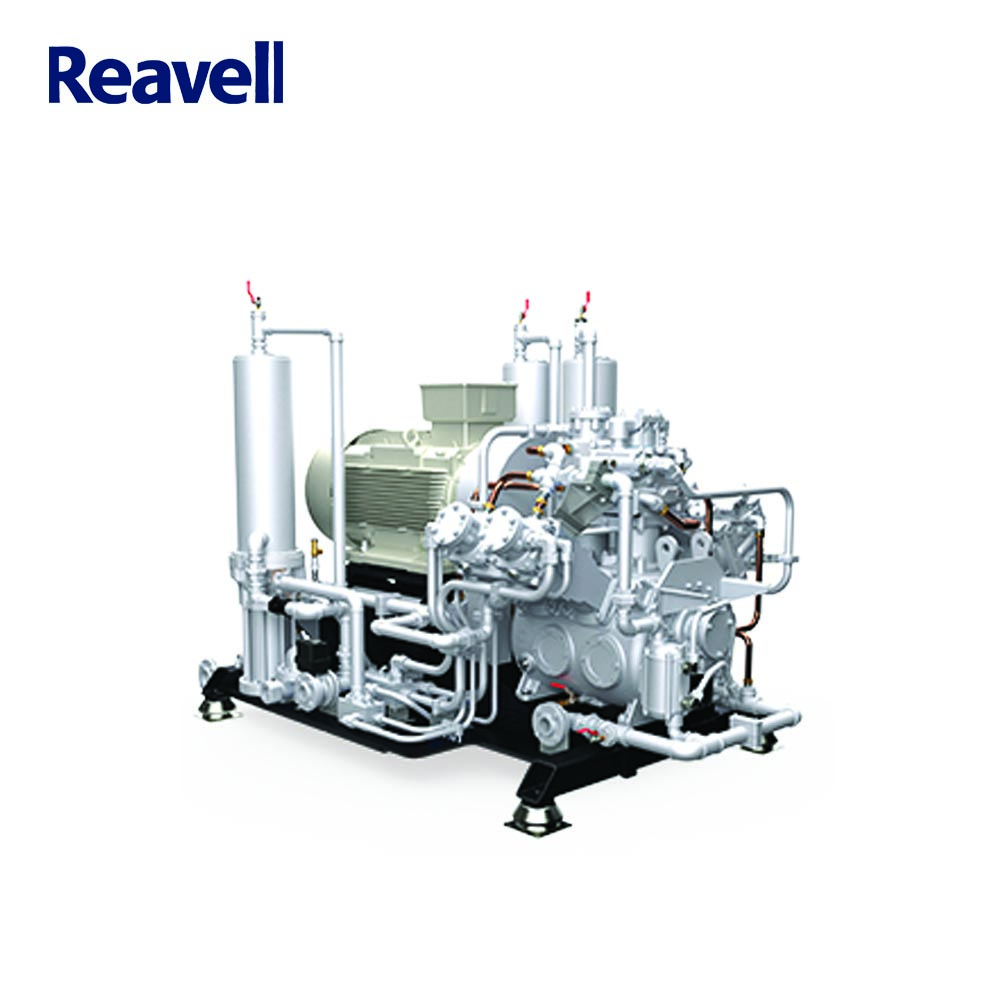 REAVELL 5460 COMPRESSORS
The Reavell 5460 is a truly customisable and reliable water cooled high pressure compressor system. Rated at 250 kW, with 6 cylinder lines and a choice of 18 cylinders for each, it offers final delivery pressures from 2 to 414 barg, flow rates from 195 to 1720 m3/hr and can run as a zero loss booster up to 18 barg inlet pressure. Designed for use with most industrial gases, and with ultra-compact cooler separators installed on a common baseplate, this compressor system offers a remarkably small footprint with Reavell's customary reliability and maintainability.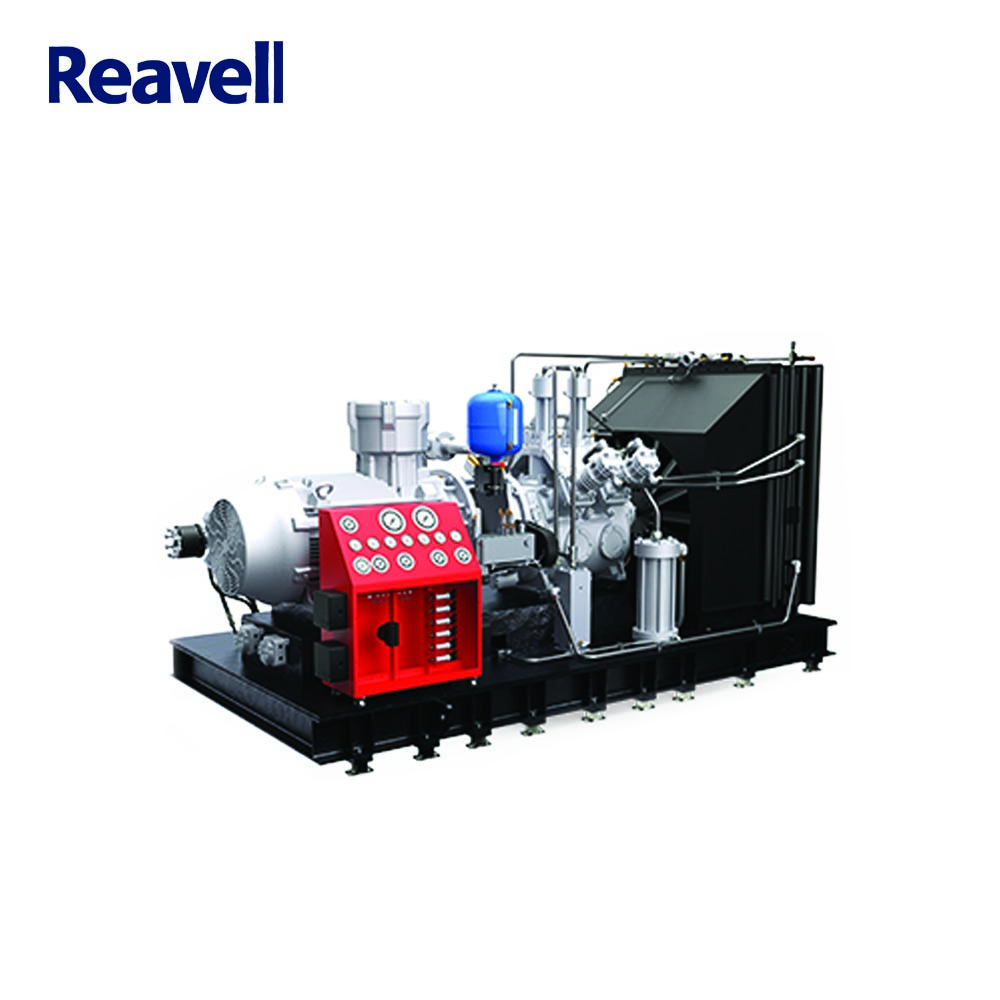 REAVELL 5470 COMPRESSORS
The 5470 high pressure compressor has been a staple of the Reavell range for over 20 years. Having been through several enhancements during this time it is one of the most reliable and proven configurable compressor air ends on the market. Designed for use with most gases, the baseplate mounted direct drive system not only offers maximum reliability but also optimum system efficiency.